The result is quality carriers at the best possible prices.


Features of our service:

·
Contracts with thousands of dependable, reputable carriers.

·
Van, Refrigerated, Flatbed as well as specialty equipment available for short and long hauls.

·
All carriers required to have minimum $100,000 Cargo Insurance coverage as well as $1,000,000 Liability
Insurance coverage.

·
Same day rate quotations


·
Nationwide scheduling and dispatching.

·
Fully computerized scheduling dispatching and billing.

·
Nationwide & Canadian Toll Free telephone service.

Savings that we offer can be counted in many ways:

A. A lower rate because of our contracts with thousands of carriers nationwide.
B. Reduced man hours shopping for equipment or rates in-house.
C. Carriers capable of handling your shipments in the required given time frame.

ABC Logistics, handles ALL the leg work for shippers, by providing ADDED VALUE, lower rates, labor savings, and quality service.

We resolve all the HEADACHES involved, and monitor every shipment through the entire delivery process, KEEPING YOU INFORMED.

Expedited, Full Truckload, Air, & International Shipping

Providing you with on time service, competitive pricing, personalized attention on Truckload moves.
We Are……
Your Transportation Professionals!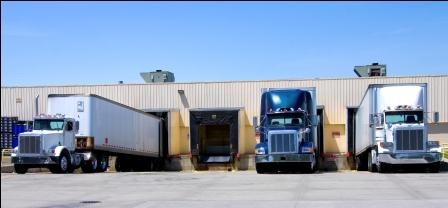 We are listed in the Gold Book of Top 10% of quality brokers.

Our experience in the truckload transportation industry enables us to match shippers' and receivers' needs with the thousands of carriers in our database.

Expedited, Full Truckload since 1997
To better serve our freight management clients, we opened our truckload division, a full service truckload broker licensed by the Federal Highway Administration (Operating Authority MC 322919).